Browse By Brands:
Lithium Polymer (Li-poly) & Ni-Mh battery packs, battery chargers, Electric (Brushless) Motors, Electric Speed Controllers ( ESC ), Gyros, Electric Accessories etc.
Electric
Miscellaneous
SkyRc Signal Loss Alarm & Lost Aircraft Finder SK-600073
Features:
The Signal Loss Alarm & Lost Aircraft Finder is controlled by a tiny MCU. As simple device, it can be plugged into any servo/RX port, will detect the loss of TX signal and emit a loud 85dB alarm. Ideal for warning you if you have not turned off your RX power supply while in the pits, or if you are having trouble finding a model in the long grass, simply turn off your TX the alarm will sound and the red LED will start to blink! With its versatility and small size, the Signal Loss Alarm & Lost Aircraft Finder is a "must-have" accessory for fliers.
If you don't want the alarm to beep after one minute. You can disable one minute TX inactive warning by simply move the switch to mode 2.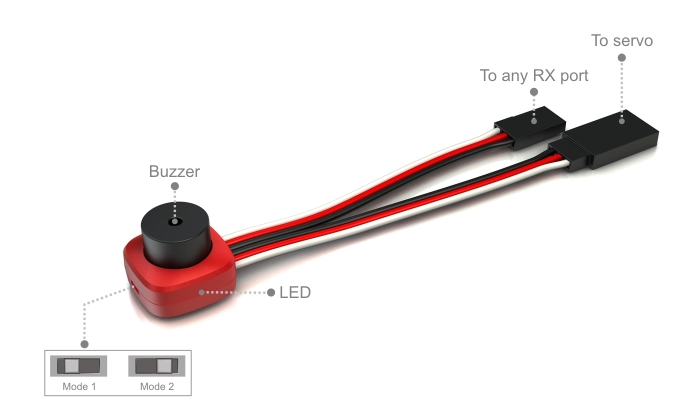 Features:
•
Loud >85dB alarm gets your attention.
•
Built-in LED.
•
Can be used as a reminder to turn off the R/C receiver.
•
One minute TX inactive warning can be turn off (Mode 2).
•
Plugs into any standard 4.8 - 6.0 V DC powered receiver.
•
Average current draw is under 2.5mA when idle, 50mA during alarm.
•
Small size and weight (~7-grams).
Specifications:
SkyRc Signal Loss Alarm & Lost Aircraft Finder SK-600073
Operating Voltage
5-6 volts DC
Alert Level
85dB
Protection
IP20
Storage Temperature
-10-50℃
Operating Temperature
0-40℃
Current Consumption
< 50 mA (Working mode)
< 2.5 mA (Non-working mode)
Weight
7g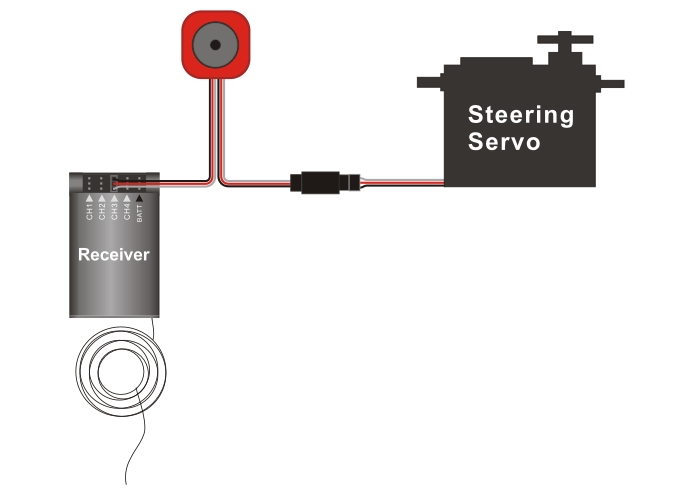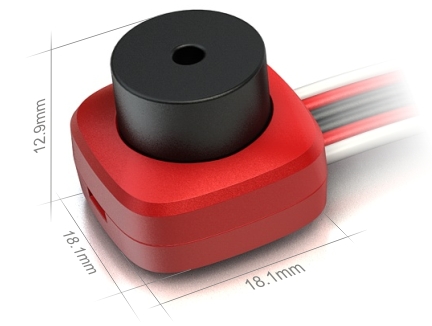 Includes/Requires:
Includes:
1 x lost signal alarmer
Customer Reviews:
Please explain:
Messages of this section are not monitored by HiModel, it is for review and discussion among customers only.
Upload Image:
(Up To 5 Files, only .jpg/.gif/.png files are accepted and sizes below 2MB for each)
Post as: Review Question
Select grade: star(s)
Anonymous: Yes No
©2003-2019 HiModel All Rights Reserved.