Features:
- High definition screen that displays and replays fascinating videos recorded
- Detachable battery that is easy to replace and prolongs your camera's service life
- Video recording while charging
- Video recording with battery
- 12-megapixel HD wide-angle lens
- HDMI HD output
- Web camera
- Support storage cards up to 32GB maximum
- Multiple video recording formats: 1080P 720P WVGA
- Recorded in MOV format
- Multiple photo shooting modes: Single shot, Snapper
- Video encryption enabled
- Mini appearance, diversified colors available
- Color: silver
This is the
AV out edition
, specially for FPV application
To turn on AV out, enters into setting mode after power on, press UP or DOWN button N times till "TV mode" is highlighted,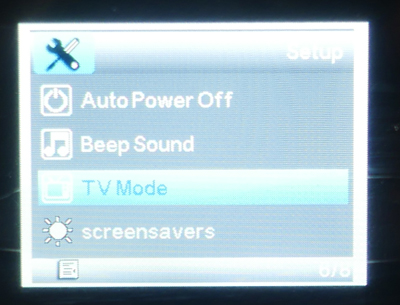 enters into "TV Mode" submenu, then select "ON", now the screen will turn off, and AV signal will be sent to the monitor.
To return back to normal mode, repeat the same procedure on monitor and set "TV Mode" to OFF, then switch off the camera and repower on.
Wire definition:


Black: Ground
Red: 5V power input (positive)
White: Video
Green: Audio
When don't use external power supply, you only need to connect the Black (ground) and White (Video) wires.
Please explain:
Messages of this section are not monitored by HiModel, it is for review and discussion among customers only.
Upload Image:
(Up To 5 Files, only .jpg/.gif/.png files are accepted and sizes below 2MB for each)
Post as: Review Question
Select grade: star(s)
Anonymous: Yes No