Browse By Brands:
FPV/ Aerial Photography
Mini HDMI to A/V Conversion Card With Remote Control Infrared Shutter Function for Sony Nex 5 etc. RCD3015G
Features:

This new version is a big step improvement over the first version, also added remote control infrared shuttle control function make it a more powerful device for areal photography application.

Special features:
- Now supports both PAL & NTSC output, not like previous version only supports PAL.
- Support 16:9 or 4:3 output.
- Optimized dimension, no conflict in installation for Nex 7.
- Remote control infrared shutter control, now you can control your camera taking pictures or recording videos without using extra devices.
- Support more camera types, and compatibility is improved.

Typical application: Convert HDMI signals to A/V signals and control your camera with your RC transmitter.
Connect your video devices with mini HDMI port to video device with A/V input (like A/V wireless transmitter).


Specifications:
Mini HDMI to A/V Conversion Card With Remote Control Infrared Shutter Function for Sony Nex 5 etc. RCD3015G
Connector type: input Mini HDMI ; output wires and connectors are not included.
Weight: 3.5g
Dimension: 50(L) x 15(W) x 12(H) mm (H including connector)
Supported cameras:
a. Real time & play back modes: SONY NEX-5, 5N,5R,5T,5TL,6R,7N,7R, Nex 50i, Nex 60i; Nikon D90,D3X
b. Play back modes: Panosonic GH2, GH3, Canon 60D (only compatible under play back mode)
Remote control method with 3-position switches:
Position 1 (upper position) : take photo
Position 2 (middle position): stop
Position 3 (lower position): video recording
* Special hints:
1.Before the device is powered on (including switch on camera or switch on the receiver), the 3-position switch of your transmitter must be set to "Stop" position (middle position), this is very critical for the device to work properly.
2. When switching from "video recording" to "stop" or from "stop" position to "video recording", you must wait for at least 5 seconds, so as the camera can have enough time to response to the status change. Switching too fast may cause malfunction of your camera or even damage the video file.
3. This device doesn't support high voltage receiver, the

power supply of your receiver must be 4.8V to 6V

.

* The card may not compatible with other types cameras other than the types listed.
HINT:
HDMI resolution setting of your camera must be set to "Auto" mode, once change the HDMI resolution setting to "Auto", both the camera and HDMI/AV conversion module must be powered off and re-powered on, you should unplug the module and plug it back again to make sure the new setting will take effect.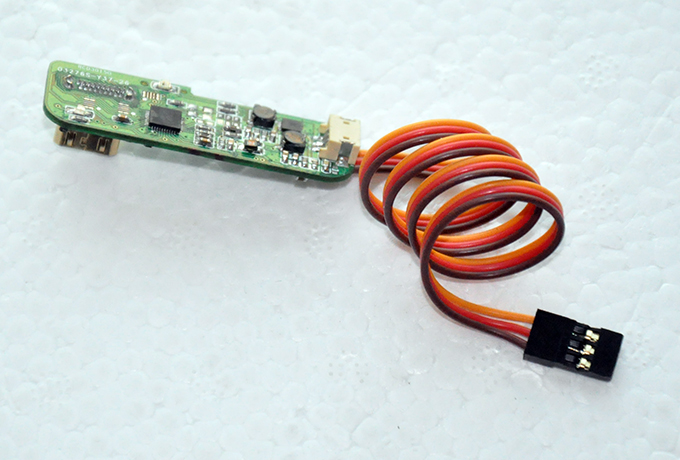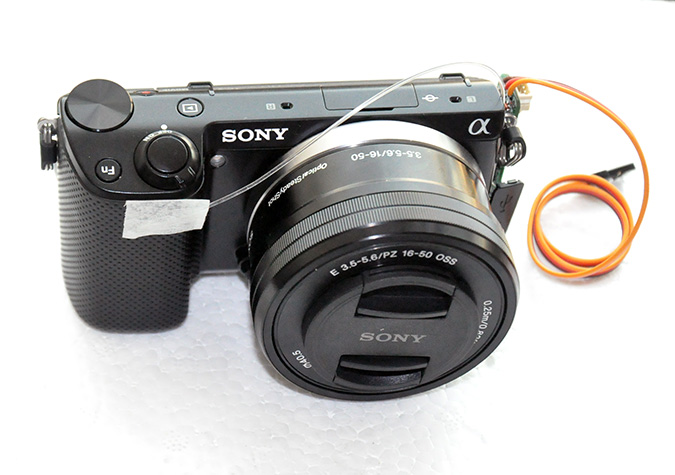 Includes/Requires:
Includes:
1 x mini HDMI to A/V conversion & remote control shutter card
1 x 3-core AV wire
1 x 0.75mm POF optical fiber


Comments:
Customer Reviews:
Please explain:
Messages of this section are not monitored by HiModel, it is for review and discussion among customers only.
Upload Image:
(Up To 5 Files, only .jpg/.gif/.png files are accepted and sizes below 2MB for each)
Post as: Review Question
Select grade: star(s)
Anonymous: Yes No
©2003-2018 HiModel All Rights Reserved.