Browse By Brands:
Multi-rotor aircrafts and accessories
Multi-rotors
Tarot X6 TL6X001 Hex-copter w/Electric Retractable Landing Gear for FPV TL6X001
Features:
Features:
· TAROT X6 is designed for professional Aerial Photographer. Includes electronic retractable landing gear, foldable arms and integrated PCB.
· Equipped with six power arms, Tarot X6 is applicable to 5D class camera.
· Max takeoff weight: 9 KG.
· Applicable working time: 10 minutes
Description:
Tarot X6 multicopter frame is specially designed for professional aerial photography or FPV users. It comes with the new style electronic retractable landing skid, umbrella type folding arms, integrated PCB board which make the power wire and ESC wire connections more safety. Meanwhile, it provides enough installation space for flight controller or other equipments.
For the Tarot X6 multicopter frame, if one of the arms stopped working by accident, the multicopter frame could still in stable status. The main feature of this frame is light in weight, and easy to carry. The max take-off weight is about 9kg, and it is easy to carry the Canon 5D camera with the gimbal. The flight time is about 12 minutes.
Folding arm design on the Tarot X6 decreased much preparing time before flight. The 4 direction lock folding design with patent make the arm lock on the frame firmly.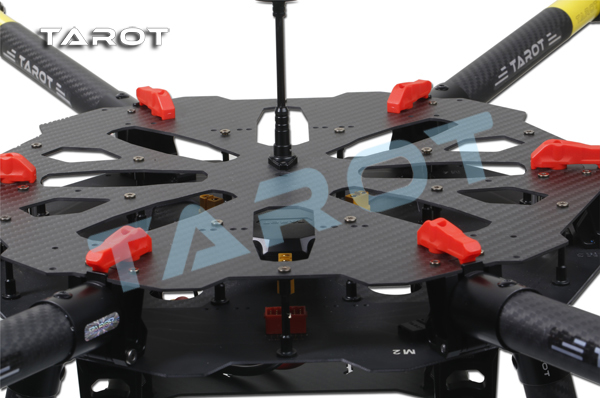 The Tarot X6 comes with high strength PCB board; the power plug adopts the AS150 anti-spark connector. The user could get more flight time from the light frame.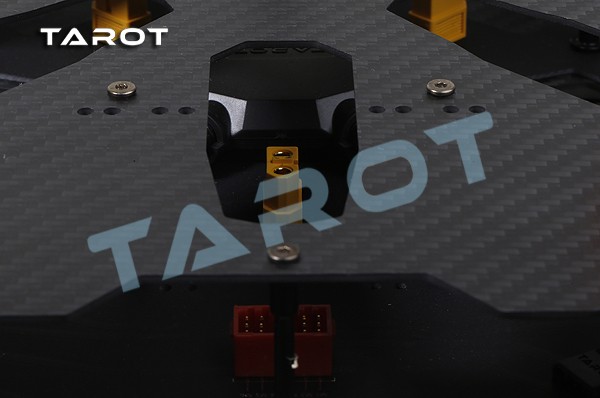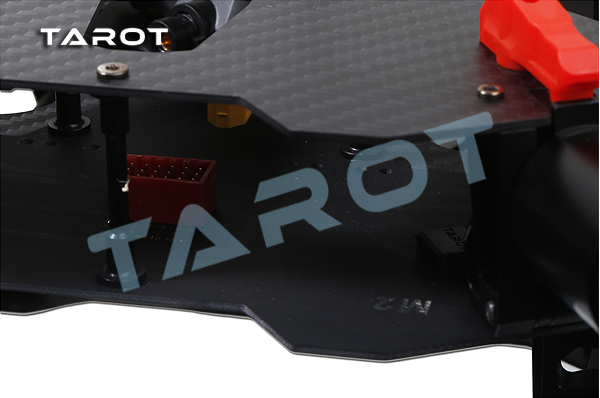 The new type motor mount added the brushless ESC installation hole. This is easy to adjust the horizontal of the motor. There is air deflector groove on top; it could bring good heat dissipation effect.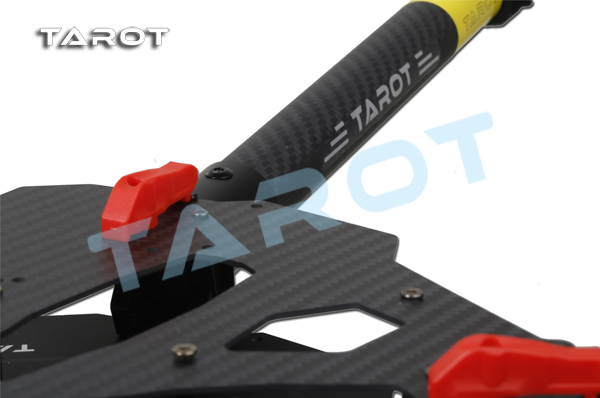 The electronic retractable landing skid has reverse power protection and failsafe function. The retractable landing skid could provide broader views for aerial photography.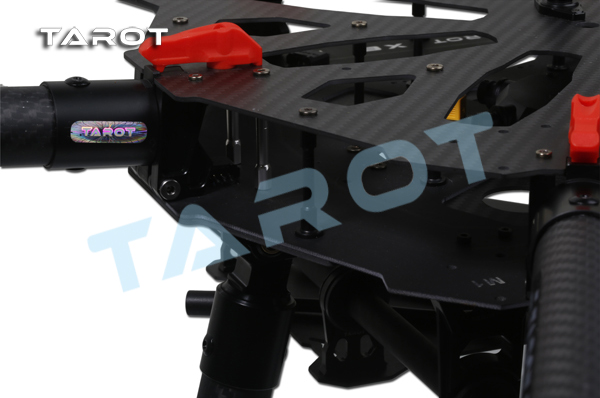 \

The Tarot X6 comes with metal GPS mount. It is plug type, easy to folding.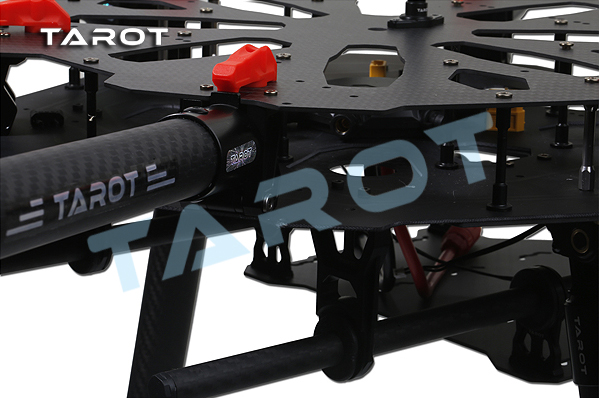 Black and red color main frame design has strong visual effect. The battery hang under the frame design make the gravity center lower, and it provide more installation space.
Specifications:
Tarot X6 TL6X001 Hex-copter w/Electric Retractable Landing Gear for FPV TL6X001
· Shaft diameter: 960MM
· Propeller: 18''
· Length/arm: 113G
· Center board diameter: 328MM
· Landing gear height: 395MM
· Net weight :2.0KG
· Weight: 2.7KG


Suggested setting (not included):

· Battery Specifications: 15C, 22.2V, 10000-2000MHA
· 6S brushless ESC: 40A
· MAX Power Consumption: 4000W
· Hovering Power Consumption: 1800W
· Hovering Time: 18MIN
· Working Temperature: -10~40 degree





Customer Reviews:

Please explain:

Messages of this section are not monitored by HiModel, it is for review and discussion among customers only.

Upload Image:
(Up To 5 Files, only .jpg/.gif/.png files are accepted and sizes below 2MB for each)

Post as: Review Question

Select grade: star(s)

Anonymous: Yes No




©2003-2018 HiModel All Rights Reserved.