Browse By Brands:
Lithium Polymer (Li-poly) & Ni-Mh battery packs, battery chargers, Electric (Brushless) Motors, Electric Speed Controllers ( ESC ), Gyros, Electric Accessories etc.
Electric
Electric Brushless Motors - Outrunner
SUNNYSKY X2208-1500KV II 2-3s Outrunner Brushless Motor (V2)
Specifications:
SUNNYSKY X2208-1500KV II 2-3s Outrunner Brushless Motor
Model: X2208-1500KV II
KV (rpm/v): 1500
KV
1500
Configu-ration
12N14P
Stator Diameter
22mm
STator Length
8mm
Shaft Diameter
3.17mm
Motor Dimension(Dia.

﹡

Len)

Φ27.5×26mm
Weight(g)
44g
ldle current(10)@10v(A)
0.7
No.of Cells(Lipo)
2-3S
Max Continuous current(A)180S
15A
Max Continuous Power(W)180S
150W
Max. efficiency current
(5-12A)>78%
internal resistance
85m

Ω
Prop Recommendation:
2s-1047/9050
3s-8043
Testing Date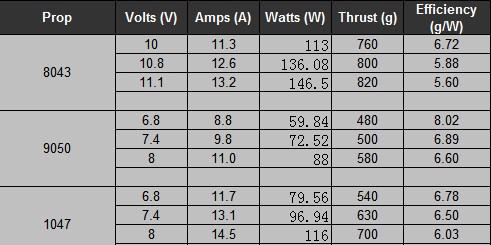 Includes/Requires:
Includes:
1 x motor
1 x prop adaptor
1 x cross type motor mount
Customer Reviews:
Please explain:
Messages of this section are not monitored by HiModel, it is for review and discussion among customers only.
Upload Image:
(Up To 5 Files, only .jpg/.gif/.png files are accepted and sizes below 2MB for each)
Post as: Review Question
Select grade: star(s)
Anonymous: Yes No
©2003-2018 HiModel All Rights Reserved.